Maximising Value For Our Clients
We work with the owners of successful businesses valued over £1 million. Our objective is to use our experience to produce exceptional results when selling your business.

We achieve this through:
A focus on strategic value and proactive marketing rather than traditional business valuation and sales processes
Only using experienced professionals to unlock the value in your business
Each Director being responsible for a small set of clients ensuring personal attention and a partnership approach
Sound guidance and support to overcome the complexities involved in completing a successful business sale
Our team have owned businesses and operated at Director level in a wide range of companies so we understand the issues facing business owners
Comprehensive coverage of the UK via our network of offices
Each business we sell is unique and our approach is tailored for every client.


The Churchfield Director that you meet will personally project manage the entire sale process from start to finish.


We have managed the sale, acquisition or merger of businesses ranging in value from £1m to over £100m.

A Fee Structure That Rewards Successful Sales
At Churchfield we believe in complete transparency over our fees. We work on a success fee basis with modest upfront costs. Valuations and business appraisals are free and without obligation. Our success fee structure means that we are motivated to maximize value for our clients.
To find out more about our fees click here.
Proactively Selling Businesses To Achieve Maximum Value
Our highly personal service produces exceptional results for our clients. Contact us to find out how we can help you achieve your goal.
Churchfield Business Brokers are specialists in the sale of UK based businesses ranging in value from £1m to over £15m. We focus on maximizing the price achieved for your business through proactive marketing to locate the right buyer.
At Churchfield we are passionate about delivering maximum value for our clients. This is achieved by the application of skills and methods developed over many years which enable the valuation and future potential of a business to be justified and demonstrated to prospective buyers.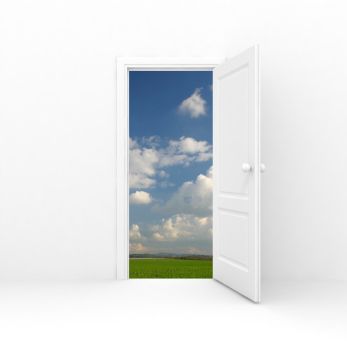 Traditional business valuation has been driven by purely financial calculations which do not take into account the strategic reasons for buying the business which can often command a premium price. Churchfield are skilled in the identification of these factors that ultimately determine the price achieved for the business.
The Directors of Churchfield have owned businesses and operated at Director level in a diverse range of business sectors and business sizes up to £1.5 billion turnover. We have project managed the sale, acquisition or merger of numerous businesses ranging in value from below £1 million to over £100 million. This broad experience has led to the development of the Value Enhancement method of maximizing the price achieved for a business.
We were established in 2003 and the founders are highly experienced in mergers, acquisitions and business sales. The Managing Director, Mark Adlem, actively invests in businesses – click on the link for more details about his focus and background.
If you are serious about maximizing the value of your business through sale or are in the early stages of thinking about an exit, then contact Churchfield Business Brokers for a fresh approach to achieving your goal.